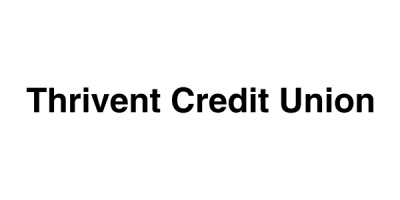 Appleton, WI
Student Loans With Purpose
More than 50,000 people across the nation have the tools and resources to save more, spend less and give back thanks to Thrivent Credit Union (TCU). With competitive rates, personalized service and purpose-based guidance, you can feel confident when you finance your education through TCU. What's more, we partner with Colleging to offer college planning to help students and families understand how to prepare, plan and pay for college. Build good financial habits and support your education with the option that's right for you.
Membership Eligibility
Membership makes banking better
When you bank with us, you become a member-owner of TCU. Any Thrivent client with associate or benefit membership is eligible to bank with TCU. Don't have membership yet? Don't worry. You'll receive associate Thrivent membership when you apply for an account with us - and we'll even waive the $19.95 fee. With membership, you'll be a part of Thrivent, a membership-owned fraternal organization - and a holistic financial services organization dedicated to helping clients achieve financial clarity by focusing on their needs, goals and priorities.



To be eligible for a student loan, you must be:

• A member or become a member of Thrivent Credit Union.
• A U.S. citizen or permanent resident.
• Old enough to borrow legally in your state.
• Currently enrolled at least half-time in a graduate or undergraduate degree program at an eligible school (Undergraduate/Graduate School Loan Program); or have graduated from an eligible school (Refinance Loan Program).
Our Loan Products
Undergraduate/Graduate - 8.61% - 13.70% APR* Fixed

Refinance - 6.74% - 11.96% APR* Fixed

Important Information
Federal student loans permit borrowers in financial trouble to use certain options, such as income-based repayment, which may help some borrowers. Depending on the type of loan that you have, the government may discharge your loan if you die or become permanently disabled. Depending on what type of Federal student loan that you have, you may be eligible for loan forgiveness in exchange for performing certain types of public service. If you are an active-duty service member and you obtained your Federal student loan before you were called to active duty, you are entitled to interest rate and repayment benefits for your loan. If you are a borrower with a secure job, emergency savings, strong credit and are unlikely to need any of the options available to distressed borrowers of Federal student loans, a refinance of your Federal student loans into a private student loan may be attractive to you. You should consider the costs and benefits of refinancing carefully before you refinance.

Membership eligibility required. The TCU Membership or Emergency Share Savings account is a requirement for membership in Thrivent Credit Union. To maintain membership, a par value of one (1) share is $1.00 which must be kept in the account at all times. If you fall below the par value you have six (6) months to increase the balance or your membership may be canceled.

All loans are subject to credit approval and may not be available in certain schools or certain jurisdictions.
Need Help?
Contact Thrivent Credit Union today and we'll be happy to discuss your options with you.
1.866.226.5225
Monday - Friday: 7:00 AM to 6:00 PM CT

Routing #: 075972147