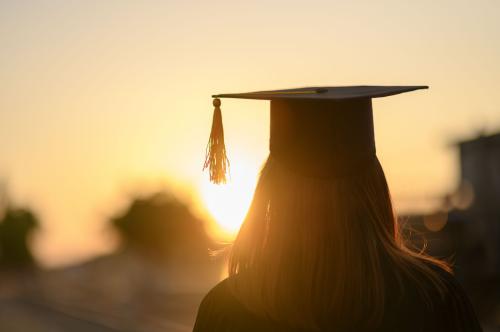 College majors have a significant impact on the value of the investment being made in pursuit of a student's college dream.


Find a Major That Fits
The first step for parents is to help students understand the benefit of choosing a major that fits their passions and interests. This overview from New York University identifies four important variables to consider when selecting a major: interests, values, skills, and personality. A more in-depth tool from the Princeton Review (Career Quiz) is a simple 24 question evaluation to help students identify areas of interest. These and other online tools are helpful complements to the information students receive in school to help them define their interests, aptitude, and possible career paths. While there is no guarantee that a declared major will lead to a dream job, evaluating these interests early can save lots of time and money later.
Think About Careers
Sometimes the value of a survey course, part-time job or internship is to help students understand what they do not want to do after college. According to a U.S. Department of Education's 2017 study, approximately one-third of college students change their major within their first three years, and 10% change majors more than once. However, switching majors can also be time-consuming and expensive as students pile up credits from one major that exceed the number of credits necessary to graduate.
Students may feel pressure from family or friends to choose a major that leads to a job with a big salary after graduation. While it's important to think about average salaries in the field(s) they are considering to avoid borrowing more than they can afford, it certainly shouldn't be the only determining factor. Successful careers are unlikely when a worker hates the job but sticks with it just because it's lucrative. While specific majors are necessary for certain career tracks, such as engineering and the medical professions, other majors provide a breadth of experience to develop adaptable skills for a variety of work opportunities. Ultimately, it's up to the student to learn and acquire new skills along the way toward degree completion as well as after graduation.
Identify Aptitudes and Interest
Identifying interests, aptitudes, and majors early could permit students to take high school classes related to the college major or field of study that most interests the student. In the best case, a student can excel and receive college credit as a result of a great Advanced Placement or CLEP score. Many colleges award credit or placement for these exams, sometimes allowing students to skip introductory classes or fulfill general education requirements. All of this can save money and ultimately lead to less student loan debt and better returns on the investment in college.
Choosing a major can feel like a complicated process for many students. To help them sort through their options, parents need to support the student's discovery process, encouraging them to use available resources, including discussions with family and advisors, visits with high school and college counselors, and use online tools. In this way, students can choose a major, focus their studies, minimize student loan debt, and launch a successful career.