June 20, 2022
How to Successfully Work with Your Private Student Loan Company During Financial Difficulty
For more than 40 years ZuntaFi has developed and perfected how to guide students and their families through the student loan process. Loan customers receive personal service from their South Dakota team from application through payoff. ZuntaFi has a customer-first attitude and believes relationships are more important than transactions.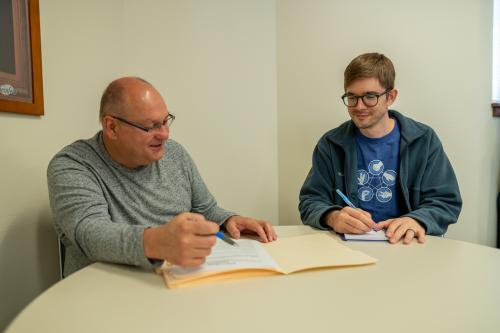 Financial difficulties can appear out of nowhere and create a ton of stress for those trying to pay back their student loans. If you are struggling to make your student loan payments on time, there are options.
Connect with your Loan Servicer
Before you fall behind, take the initiative to contact your private loan servicer and discuss the situation at hand as you may have the opportunity to postpone or reduce your payments during periods of financial difficulty. The key in building trust between a loan servicer and student borrower is ongoing communication and engagement. Many student loans have multiple repayment options and working with your account manager will help you determine which options are available to you.
Student Loan Options
Depending on your situation, you may be eligible for deferment or forbearance assistance. A deferment or forbearance will temporarily cease payments during times of financial hardship or inability to make payments. Keep in mind, this assistance is temporary and may be limited. Interest will also continue to accrue while in forbearance or deferment. In both cases, you need to meet specific criteria to be eligible and your student loan servicer can walk you through the requirements.
What's important to remember is that while you may not be obligated to pay the interest on your student loan during deferment, interest is still accruing. If you can afford to make interest-only payments it is strongly encouraged to reduce the overall cost of your loan.
Understanding Deferment
If continuing your education is contributing to your inability to make payments, you may be eligible to defer your payments.
In-School Deferment – typically, a borrower must be enrolled at an eligible school at least half time to defer payments.
Internship/Residency Deferment – some student loans may allow a deferment during a supervised training program following the completion of a bachelor's degree.
Fellowship Deferment – graduate students who are participating in full time study in an academic or professional area as recommended by an institution of higher education may also qualify to pause payments.
Forbearance Options
Borrowers who qualify, may be able to suspend a portion or all payments during financial hardship situations. If you are struggling to make your student loan payments, your student loan company can tell you which forbearance option you may qualify for.
No Payment Forbearance - this allows the borrower to cease making any monthly payments during the temporary period.
Reduced Payment Forbearance – a partial reduction of payments is allowed in this type of forbearance and your student loan company will work with you to establish the monthly payment due.
Military Forbearance – this type of forbearance may be available for borrowers serving on active duty during a war or other military operation, a national emergency, or while performing qualifying National Guard duty in those situations.
Disaster Forbearance – if you are adversely affected by a natural disaster or local/national emergency you may be eligible for this type of forbearance.
Open, Honest Conversation is a Must
It is important to maintain honest communication with your student loan company. They are there to help you succeed and provide transparent and insightful assistance. If you are struggling financially, reach out immediately, before you miss a payment. Becoming delinquent on your private student loans may have a negative effect on your credit score. Proactive communication is the best way to navigate your financial difficulties in making student loan payments.