September 6, 2023
The Student Aid Index: The New Way to Calculate College Aid
The U.S. Department of Education (ED) is about to fundamentally change how eligibility for college financial aid is calculated. Here's what you need to know and a link to a free calculator to estimate eligibility for college aid using the new methodology.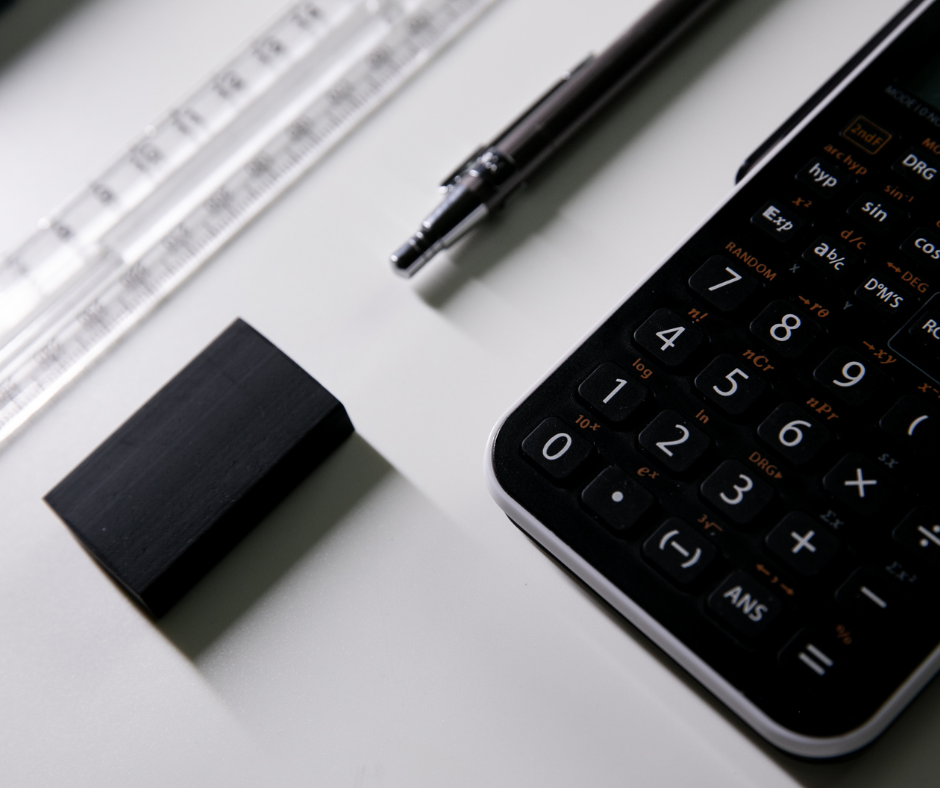 Background
On December 27, 2020, Congress passed the FAFSA Simplification Act to simplify the financial aid application form and streamline the process of applying for federal student aid. The ED is nearly ready to roll out the new approach, which will affect all students enrolled in college next year, i.e. current high school seniors, college freshmen, sophomores and juniors.
For Academic Year 2024-25 ("AY 24-25"), the Student Aid Index ("SAI") will replace the current Expected Family Contribution ("EFC") as the formula used to determine the financial aid that a student will be eligible to receive. Accordingly, the Free Application for Federal Student Aid ("FAFSA") form will be simplified and will require fewer inputs.
Most importantly, the calculations that the ED performs based on the information provided on the FAFSA will be very different, resulting in the new SAI, an impactful change from the former EFC calculation. While this comparison of SAI vs EFC will not be meaningful for current high school seniors who will be applying for financial aid for the first time as entering freshmen, returning college students may be affected because the new aid formula for next year differs significantly from the one used to calculate their financial aid for this past academic year.
A Free SAI Estimator
Based on formula guidance from the ED and user inputs, this free SAI Calculator ESTIMATES a student's Student Aid Index - how much financial aid a student might be eligible to receive. It also offers an example of what this means when determining how much a college will cost and provides more information about the calculations. THIS CALCULATOR DOES NOT PROVIDE YOUR "OFFICIAL" SAI. Only the ED can provide a student with their official Student Aid Index amount and their eligibility for federal need-based financial aid such as Pell Grants.
Who should file the FAFSA for AY 24-25?
The short answer: all students who will be enrolled in college and would like to be considered for any form of financial aid in AY 24-25. Even students in the most affluent households with high incomes and lots of assets could benefit from filing a FAFSA. Studentaid.gov offers excellent information about the many types of student aid offered including the Direct Student Loan Program, Work-Study Programs, and grants.
Some federal aid programs do not require students to be in low-earning households. For example, all students, regardless of their family's financial situation or their SAI, are eligible for a Direct Student Loan. However, to get a Direct Student Loan, students must file the FAFSA. No FAFSA – no loan. The FAFSA is scheduled to be released in December of this year.
What should a student do before the FAFSA becomes available in December?
Students will need an FSA ID to complete the FAFSA. There is no benefit to waiting, so why not cross this off the to-do list ASAP. Use your Social Security Number, mobile phone, or email address and apply for an FSA ID here. Parents of dependent students will need an FSA ID too.
Make sure tax forms for 2022 have been filed and are correct for the student as well as the parent(s) who need to provide tax information. If you prefer not to manually input the tax information, the FAFSA form will have a tool to automatically retrieve 2022 tax forms data from the IRS for both parents and students.
Use the SAI Calculator to get an idea of how much need-based financial aid students may qualify for to better understand how much they might have to pay to attend a particular college. This can be a critical step in building your list of target colleges.
What is the FSA ID used for?
The FSA ID is the key to filing and accessing your account with the U.S. Department of Education and is used for many purposes including:
Filing the FAFSA form
Signing for a federal student loan
Applying for federal loan repayment plans
Completing required federal loan counseling
Is it better to have a high or low Student Aid Index (SAI)?
A student's SAI is the amount of money they will be expected to pay for college based on the parents' and student's income and other information collected on the FAFSA.
A low SAI indicates that the student has less capacity to pay and will therefore be eligible for more financial aid. It is even possible to have a zero or negative SAI. The SAI can be as low as -$1,500 according to the new formula. Negative SAIs simply give colleges a way to measure the degree of need. It is a qualitative measure presumably indicating that a student with a -$1,500 figure has less capacity to pay (and therefore needs more aid) than a student with a -$150 SAI. However, a negative SAI does not mean that a student will qualify for more money than the cost of attendance - total aid cannot exceed the cost of attendance. And there is no guarantee that a college will offer financial aid up to the amount for which a student is eligible. The SAI is purely a measure of need, not the actual cost a student will pay when all is said and done.
On the other hand, a high SAI indicates that the student has greater personal or family resources to pay the college bill.
Should students only apply to colleges if they have a low Student Aid Index?
No. The SAI calculates eligibility for need-based financial aid based on the U.S. Department of Education's formula. Colleges and universities award billions of dollars of merit-based aid that is subjectively awarded based on non-financial criteria. In addition to athletes and intellectually gifted students, colleges also award merit-based financial aid for a host of other reasons. Perhaps they need a great bassoonist for the orchestra, a skilled debater, or are looking for geographic diversity. Institutional merit aid can often fill these gaps. Many times, there is no special application for this merit aid or the requirement is to simply complete the FAFSA. In any event, if the student qualifies and is selected, the merit award happily appears on the student's Financial Aid Award letter.
For reasons like this, it's virtually impossible for any individual student to know the actual cost they will be asked to pay to attend a specific college until the Financial Aid Award letter arrives from that college. Prior to that very important piece of information, it's all conjecture.
What else do I need to know?
The ED has not released the final guidance for calculating the SAI or the precise date on which the FAFSA form will become available. The information contained herein and the methodology used in the free SAI calculator are accurate to the date of publication of this article.