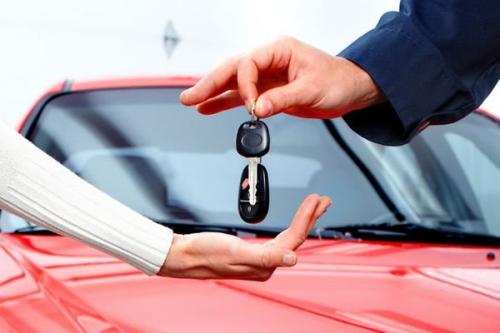 People that know me well would describe me in many different ways, however, I think all of them would agree on the fact that I am a consumer. I love shopping, and I love shopping for great deals. Whether it be garage sales on a Saturday morning with my daughter or constantly browsing CraigsList, OfferUp, or Facebook marketplace. My favorite thing to shop for and buy is cars/trucks or anything with a motor, therefore I thought I might offer up some advice to anybody making the leap to financing their first vehicle. As an uncle to eight and a father to three, I have been a part of helping nine out of the eleven find their first car. I have often wondered if there is a market for an individual to offer car buying services…I digress.
First what NOT to do:
Do NOT run to your local car dealership. Consider private party sales which may be a better deal since dealerships add in their overhead costs.
Do NOT get emotionally attached to one specific vehicle.
Do NOT forget other costs such as sales tax (assuming you live in a state with sales tax), registration, insurance, maintenance/repairs, and gas.
Do NOT go to buy a car that the payment tops out your budget.

The more expensive or faster the car the higher you can expect to pay on insurance.
If you are financing a car the insurance will more than likely be higher due to coverage minimum thresholds imposed by the party financing.

Do NOT be a payment only buyer…the price of the car should be the primary driver (pun intended). Car dealerships are notorious for financing over a longer term to meet your budget but it ends up costing you much more than the car is worth.
Do NOT buy a salvaged vehicle. The car may look like a great deal because it was previously "totalled" by an insurance company so essentially worth nothing. Also, it is unlikely you can secure financing on a salvage vehicle.
OK, that is enough "Debbie Downer" stuff... let's get to the fun part:
DO think about NEEDS vs. WANTS

What you WANT may be a 4WD jacked up truck or V8 380HP sports car but what you NEED may be a reliable 4 cylinder SUV or sedan with better gas mileage.
If you are financing your first car you need to be thinking about what car can last the longest for the least amount of maintenance cost. Rule of thumb…you want whatever you finance to last a MINIMUM of 2 years past the time that it takes to pay off the car. Although you likely won't realize this until you start adulting, the BEST car is a paid off car.

DO talk to your local credit union BEFORE you fall in love with any car

Credit unions have some of the lowest auto financing rates around.
Get pre-approved. Talk to your credit union about the budget and car you have in mind. They can let you know before you get your heart broken if your budget is realistic. They will also be able to tell you if there are other criteria you should keep in mind while shopping; for example, the age of the car or mileage. THIS SIMPLE STEP GIVES YOU A BIG ADVANTAGE when car shopping.
Being able to walk into a car dealer as a "cash" buyer lets you focus on the price of the car versus the payment because the credit union already told you your payment based on a real interest rate. If you buy private party (i.e. craigslist), this pre-approval allows you to confidently commit to a sales price with the seller.

DO look at reviews on car review sites a few that come to mind: Cargurus, Edmunds, Consumer Reports, etc.
DO talk to any mechanic you possibly can…ask them what they think about certain makes and models.
DO check Kelly Blue Book or CARFAX to get a 3rd party valuation so you pay a fair price. Carfax will also allow you to check for accidents, number of owners and service records.
DO listen to the advice from a trusted family member…even if you don't like what you hear it more than likely comes from a place of love and experience (ok that was mostly a comment for all my young family members).
Buying your first car is probably the first big financial transaction of your life. The first time driving YOUR car that YOU bought with YOUR hard-earned money is one of the best feelings ever. Make sure it's a positive experience with a partner you can trust like your local credit union.