April 18, 2023
Understanding and Appealing Financial Aid Award Letters
For gardeners, April showers bring May flowers. For high school seniors, the bloom may already be off the rose. The joy of getting college acceptance letters often quickly fades as the reality of comparing colleges and determining "the one" comes into focus.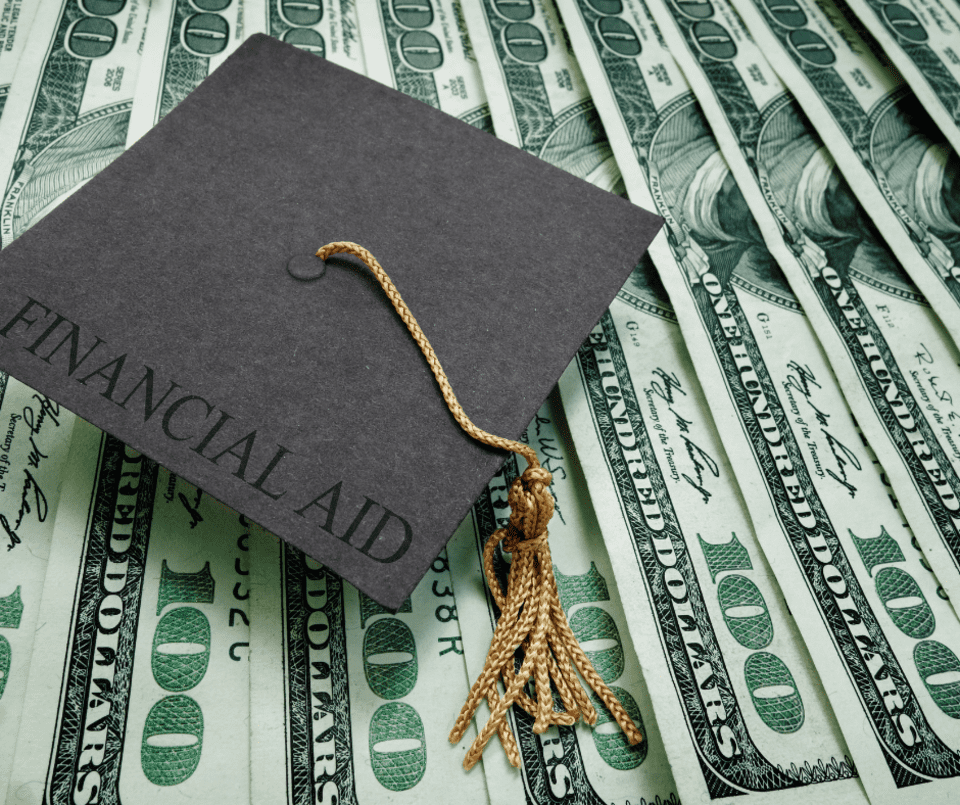 A great college fit means finding the best collective academic, social, and financial match. But what happens if the academic and social fit are great, but the financial fit is not?
Financial aid award letters
Here are some tips for evaluating financial aid award letters and what to do if they fall short.
Financial aid award letters consist of one or more of these three types of aid:
Free Money, which are grants and scholarships that do not need to be repaid.
Earned Aid, which the student primarily earns in the form of eligibility for Federal Work-Study.
Student Loans, which are listed as Federal Direct Loans, and need to be repaid with interest. The amount of Federal Direct Student Loans that a student may take is based on their grade level. First year students may borrow up to $5,500.
It's important to understand:
The total aid offered by the college in the Financial Aid Award letter.
Whether the aid offered covers the full cost of attendance. Often it does not. When the total aid is less than the all-in cost of the school, this "unmet need" can be substantial.
How much of each kind of aid is offered. Free money is the only true aid because it does not have to be repaid or earned.
The Federal Work-Study "award" is not a guaranty of a work-study job and does not reduce the tuition bill by the amount of the award. It is merely an indication that the student is eligible for a work-study job.
If the aid is a one-time award, as the student will need to determine if it needs to be renewed each year and the specific requirements to maintain the award?
This aid package can change in future years.
Unmet need
Once you know what the college is offering and the amount of unmet need you are facing, it's time to be very realistic about how to pay the college bill:
Do you have savings, or will the student receive gifts that can be used?
Most colleges offer a Tuition Payment Plan that allows you to spread some amount of the cost over five (one semester) or 10 (two semesters) months. Many families can reduce the amount of student or parent loans by using some of their current income to make these monthly payments.
Can the student find more free money using tools such as this free Scholarship Search.
Student and parent loans should be the last resort, not the first option to pay for college. If all else fails and there is unmet need to be covered, there are options for parents to co-sign a private credit student loan or to apply for a Federal Plus Loan. Be sure to understand the terms and conditions of these loans.
Appealing for more financial aid
If the college offers a financial aid package that falls short, the student may appeal the financial aid decision. Here are seven tips to help you increase the financial aid award:
When asking to be considered for more aid, be polite and courteous -- don't be confrontational.

Frame communications as a request for reconsideration.
Don't use the word "negotiate".
Understand that fact-based requests outlining changes in the family's financial circumstances are more likely to result in success than emotional "we need more" arguments.

Know the process the school uses to reconsider aid.

Contact the financial aid office to ask about how to appeal for more aid.
Odds for a successful appeal are better at colleges with more substantial endowments, such as private colleges and flagship public universities.

Review your FAFSA® and/or CSS Profile submissions.

Check for mistakes that may have been made in the rush to file.
Consider the possibility you overstated assets or lost significant assets since filing.

Ask a financial aid administrator if your tax deductions were counted as income.

Some schools do not accept all tax deductions and view some as untaxed income.
If you know which deductions the school converted to income, it may be possible that your actual financial need is greater than they think.

Write a letter documenting any "special circumstances" and/or changes in your family's situation since your FAFSA® and CSS Profile were submitted, such as:

Divorce
Death of a wage earner
Unexpected, unreimbursed medical bills or costs associated with caring for children with special needs
Tuitions for private elementary or secondary schools
One-time retirement in the Base Year
Necessary major home repairs, such as roof, heating or windows

Schedule a follow-up meeting or phone call to make your appeal directly to the financial aid administrator.
For new students, showing a more generous financial aid package from a different school may be helpful.

It may be possible to get the schools to compete and offer you more aid.
It is also likely that the school will look at another school's offer simply to obtain competitive information about their financial aid process.
More help
Some college admissions and financial experts such as College Affordable and My College Planning Team assist families in appealing financial aid awards. Be sure to understand the terms and costs for their services.
The Last Word
Understanding the components of a financial aid award letter will help you determine if a college is a good financial fit for you and your family. Appealing an award letter which may be insufficient could be the difference between attending a college that is affordable or one that requires you and your student to reach too far by taking on too much student loan debt. Although a decision about how much of the school's scarce aid they are willing to allocate to your student was made with the initial award, it does not mean that is the final decision. Circumstances can change for both you and the school. A student's fact-based appeal and/or a change at the school, i.e. a student to whom the school allocated free-money aid decides not to attend, could result in a more generous financial aid package for your family.